TAIVAALLINEN ÄITI - CELESTIAL MOTHER - LA MADRE CELESTE
An ice and water installation. Ice sculpture (approx. 55 x 55 x 25cm) hanging above a wooden water basin (108x108x 9cm).
The work is a ritual tribute to water, nature and motherhood. Celestial Mother deals with time and circulation of water, intertwined with the consequences of global warming and melting glaciers. At the same time it reflects the hope and trust in Gaia, the ethernal Mother Nature. My first ice and water installation was Riflessioni sull'acqua, in three Venetian squares in Venice in 2006. Since then, in my production and operations, I have repeatedly addressed the ecological, cultural and spiritual aspects of water, as well as man's relationship to water.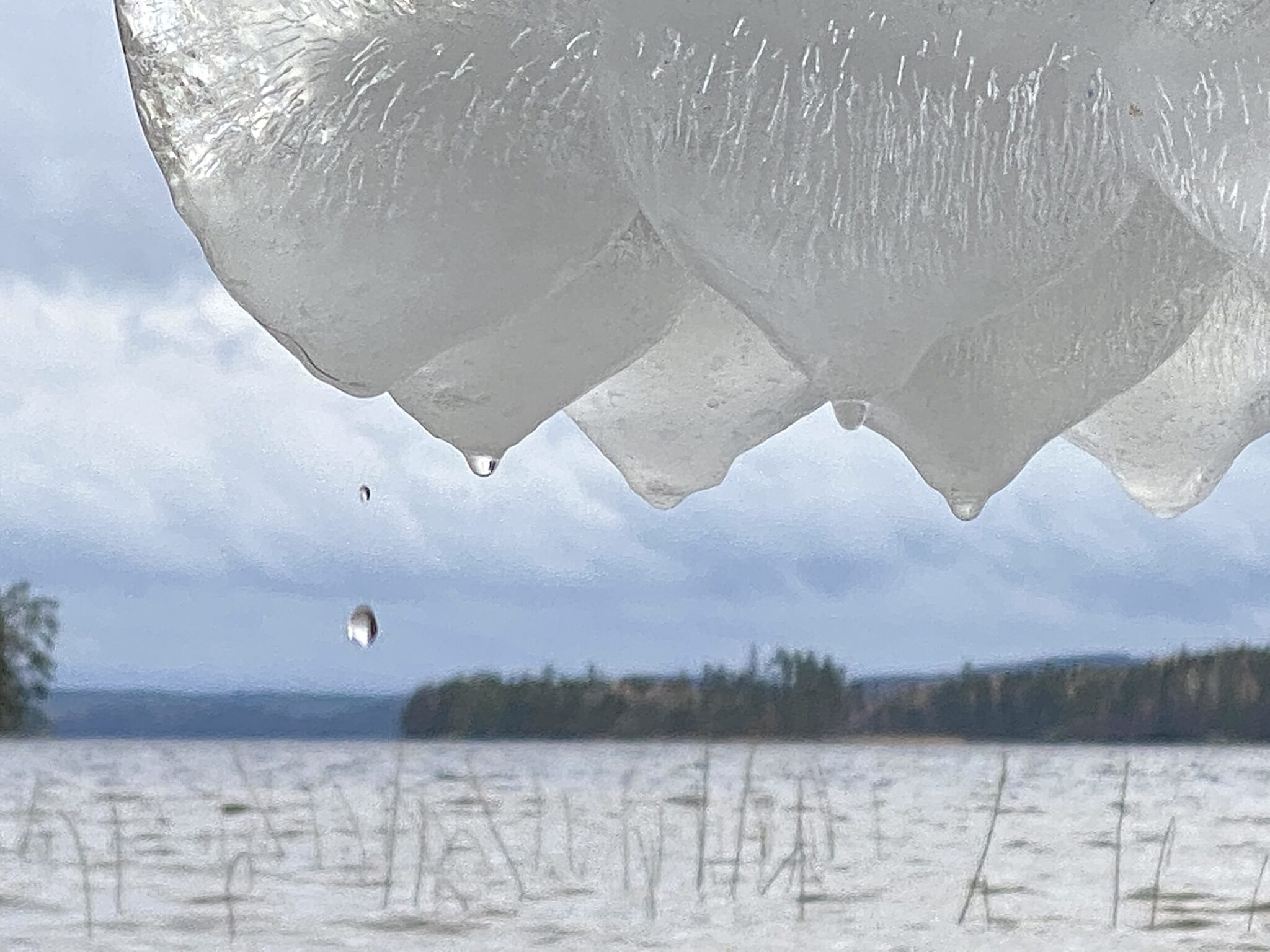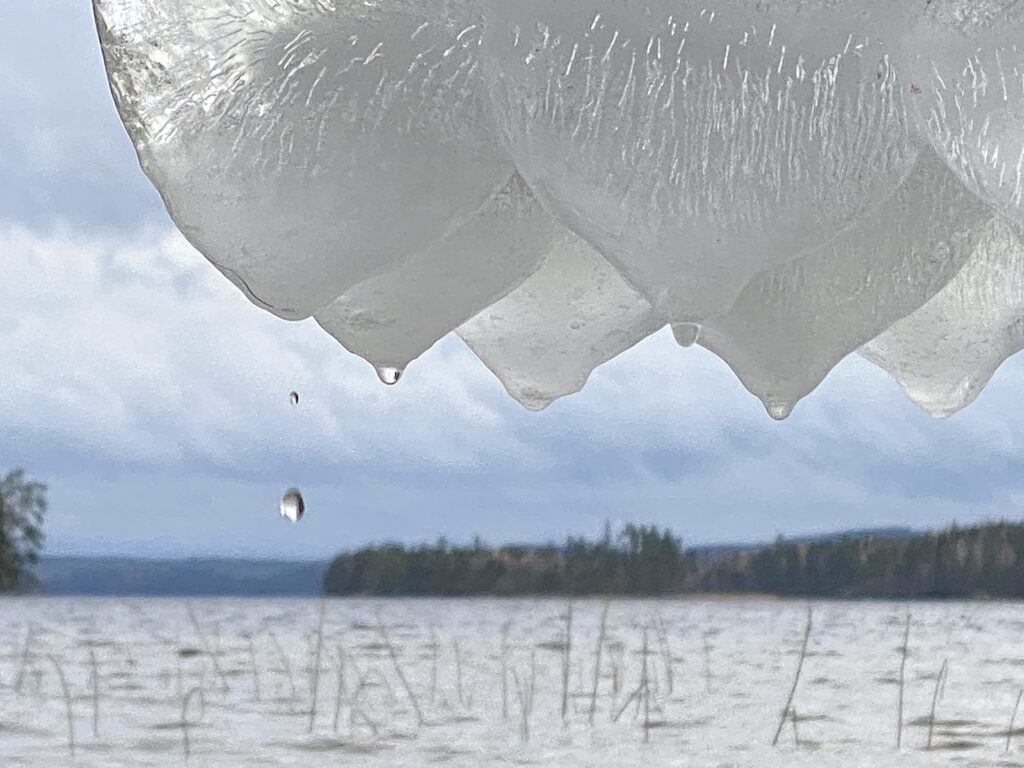 In the video work Sacred, human encounters symbols of different
religions and philosophies, which are falling down from the sky as flakes of light.
VAIETKOON? - SHOULD REMAIN SILENT?
The theme of the work is silence, which can mean submission. Not reacting, talking, shouting, laughing or crying, even if you want to. What do we keep quiet about? Can we talk about everything?
SHOULD REMAIN SILENT? is based on reflections on humanity and human rights in different cultures and religious institutions. The role of women as bystanders and their limited opportunities to express themselves has long been a close topic for me and starting point for this work. This is also an art project that has toured in various exhibitions and events for several years, since 2005. At the same time, I have took molds, each copy of the mouth is from a different woman, from Finland, from Eritrea, from Hiroshima. There are now more than 130 copies. Mold making and related discussions have been an important part of the work as a process.
Bronze plates 21 cm x 12 cm
YHTEYS - CONNECTION - CONNEZIONE
Wood sculpture, pine, 120x100cm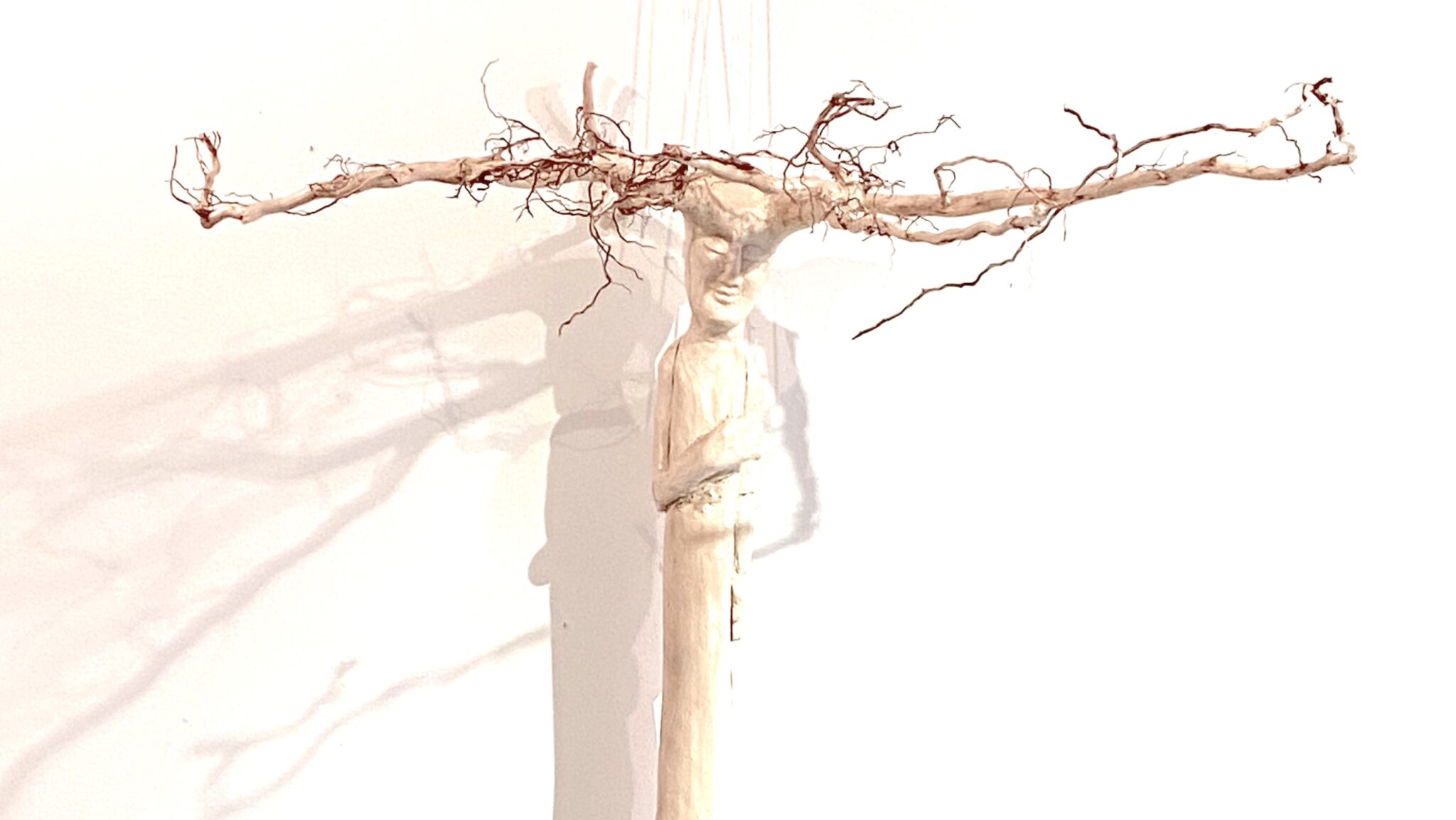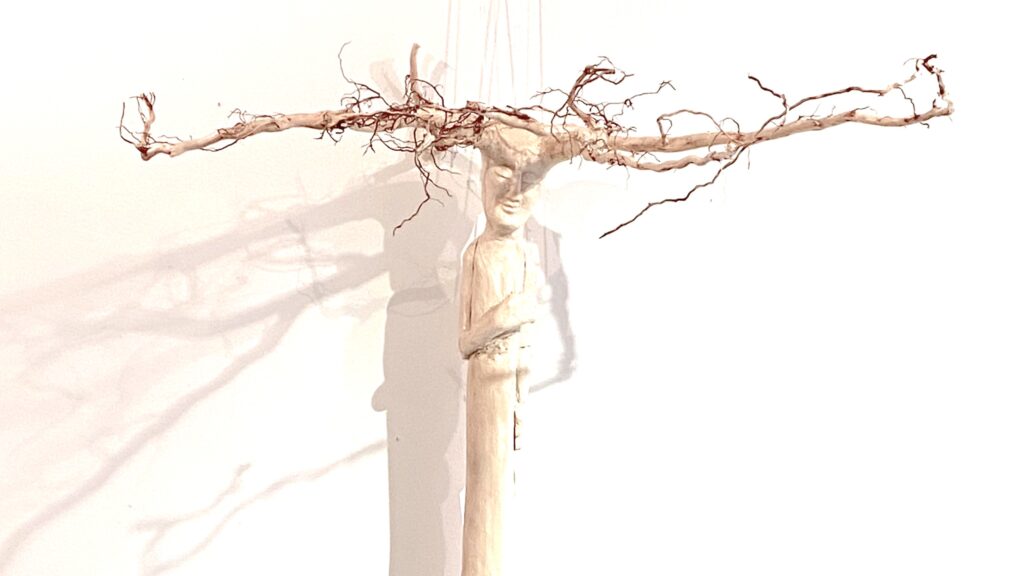 MIDAKSEN KEUHKOT - IL POLMONE DI RE MIDAS